Vision of Electric Mobility
The vision is clearly one incorporating a resource-efficient and sustainable mobility that is in accord with an ecological society. This also includes a coupling of the mobility system with the energy sector in order to facilitate the deployment of renewable energies and to enable the largest possible volume of it.
Transportation and mobility still make up a significant fraction of our energy consumption and CO2 emissions today. It is therefore essential to transform mobility into a sustainable and ecological form such that climate goals can be achieved. Looking at the individual personal and goods transportation with short and medium distance routes we find a perfect setting for electric mobility. It is possible to transit to an emission free and sustainable mobility without significant restrictions for the user and that does not require economical compromises either. Further we can state that for cities and urban areas the reduction of noise and toxic substance emissions that are brought along by electric mobility foster an improvement for health and quality of life with a significant impact on society.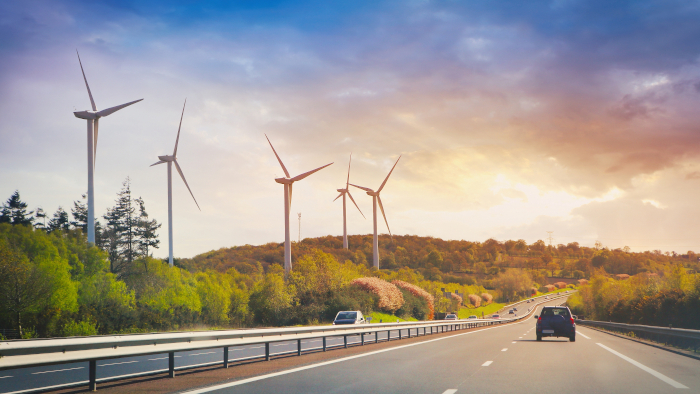 Mobility Coupled to the Energy Sector
The development of society towards a sustainable energy production will bring along a major change in availability and management of energy. Since the sustainable energy sources are exposed to much larger supply fluctuations, flexibility on the demand side will be crucial in order to simplify and accelerate the transition towards a sustainable power economy. This flexibility can be supplied by electric vehicles in a very effective way. Due to the fact that they use larger amounts of energy and therefore need to be able to store it, they bring along the facility to consume the energy in a flexible manner as well as in some cases the possibility to feed in energy in order to compensate for shortage situations.